YACHT SAIL REPAIRS
Repair to us means commitment to quality. With our heavy duty high and long arm sewing machine, we can repair sails from yachts up to 30 meters.
All repairs are performed personally by Kyriakos Malapetsas, owner of Glaros Sails Rhodes, who is known in the sailing community of Rhodes as the "Saildoctor". 

Quality materials and hardware of the major brands in sail making are used, repairs are performed in reasonable time and fair prices.


We repair yacht sails, covers, dinghy-one design, windsurfing sails and kites.
Call us on 0030 6947 230900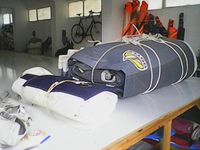 glaros sails - huge sailsept22 (7)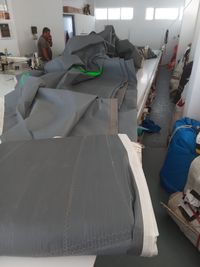 huge sail in workshop sept2022 (2)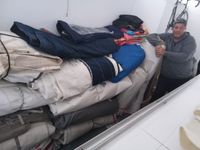 WhatsApp Image 2023-04-03 at 18.31.55(1)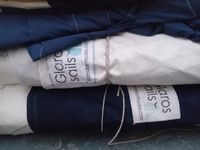 WhatsApp Image 2023-04-03 at 18.31.54